About Us
We're interesting. Promise.
Once Upon A Time...
It all started in 2003. Which is suspiciously close to 20 years ago.
In fact, it was so long ago, our first neighbors were Hollywood Video. Tom and Karen Murphy started the company with a printer, a plotter, and a dream. They're the two on the left, there.
Tom was a natural at networking, and soon built a base of repeat clients from across the Chattanooga area. Over the next 18 years, SCS gained a reputation for quality work on a variety of projects.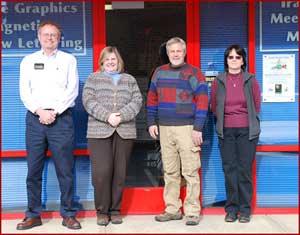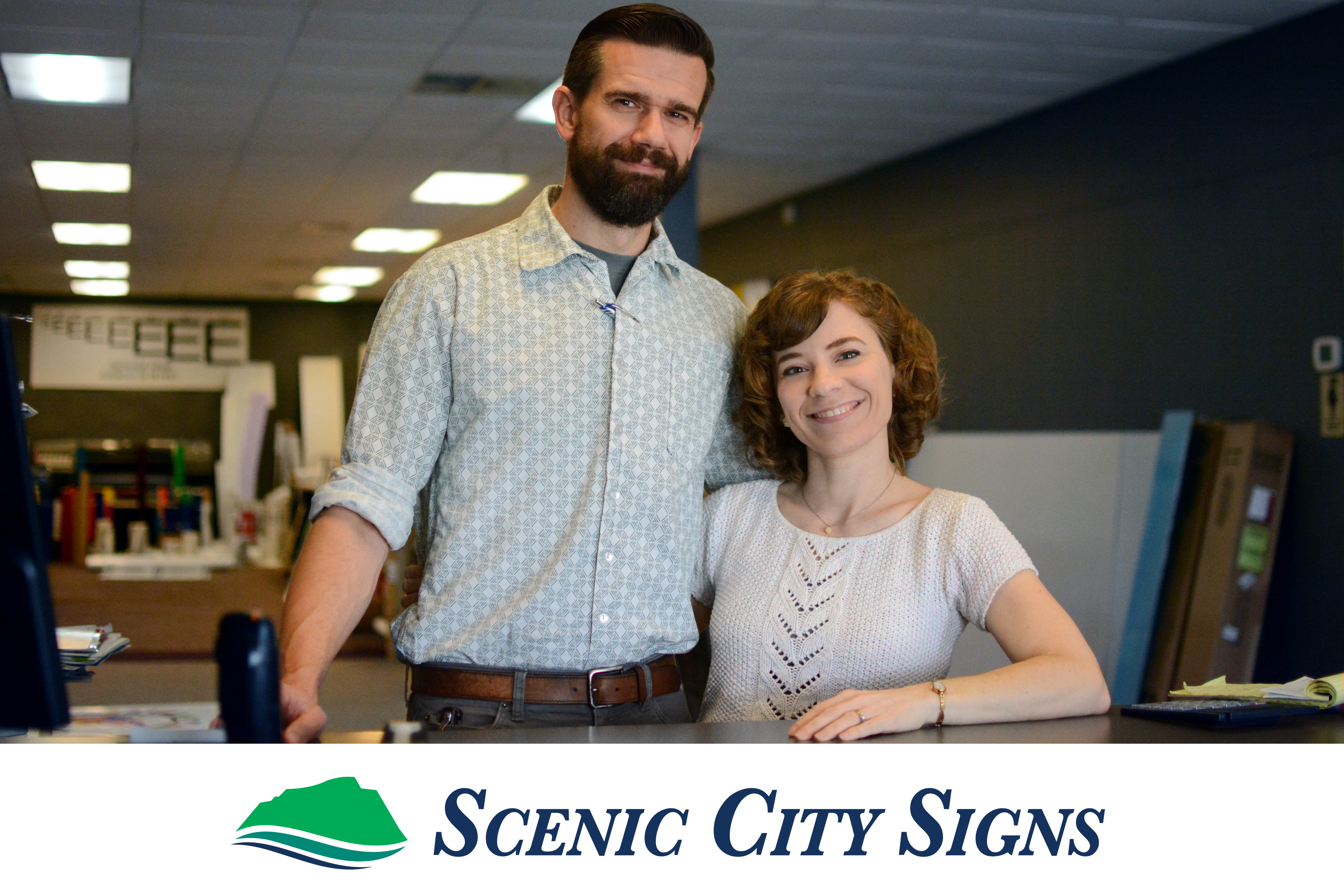 ...The Next Chapter
Jon and Melissa Meek have been in the print industry since 2009 as Paper Truly. In fact, they were long-time customers of SCS when, in January of 2019, Tom called Jon in to help cover design and print management.
What was a temporary thing soon turned in to a full-time gig. And then they began to talk about the future. As Jon puts it, "Tom wanted to retire, so I helped him with that!"
Following the rollercoaster of 2020, Jon and Melissa took over the shop in December of 2021. They've put their own spin on some things, while maintaining the commitment to customer service and quality that Scenic City Signs has been known for.
Jon Meek
Managing Partner
Husband. Father. Musician. Tinkerer. Jon enjoys creating things. He's also quite handy at tabletop games. No, that's not his Delorean. In his spare time, he directs a summer camp for teenagers - and yes, the signage is excellent.
Melissa Meek
Partner
Melissa is a killer designer, seamstress (yes, she made the Lorraine Baines dress in the photo), and all-around creative. Oh, and she's an occasional background actress in a certain 80's-centered Netflix show. And she loves involving her kids in her creativity.
Let's Talk About Your Next Project