Welcome to Scenic City Signs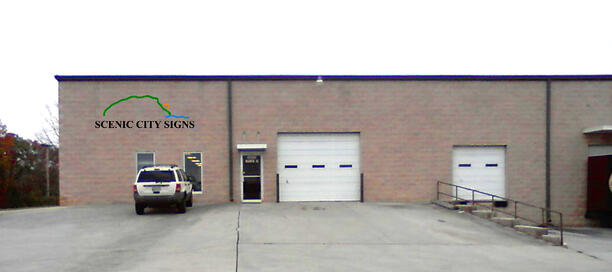 Welcome to Scenic City Signs, a full service sign and digital graphics shop
in Chattanooga, TN. Our courteous staff is here to design and build a large variety of signage that will communicate your message to your customers. Bring in clients with banners, street signs, yard signs, car magnets, vehicle graphics, dimensional lettering, building signage and monuments. Promote your business with a variety of trade show displays. Use POP signage to emphasize specials and promotions. We excel in real estate signage, golf tournaments, ADA, and event signage.
Just starting up your business? We provide logo design and a full package of business cards, brochures, name badges, and many types of print collateral. We now offer promotional products with your name and logo on virtually anything to help in your branding efforts. From tee shirts to pens to awards, we have everything you need to increase business and reward employees!
With state of the art large format printing capability as well as traditional vinyl signage we have the tools and know-how to help you make a statement. We make signs that speak for you… when you're not there!
UPDATES:
Looking to make a splash at your next trade show? Download our guide to Trade Show Tips & Tricks here.